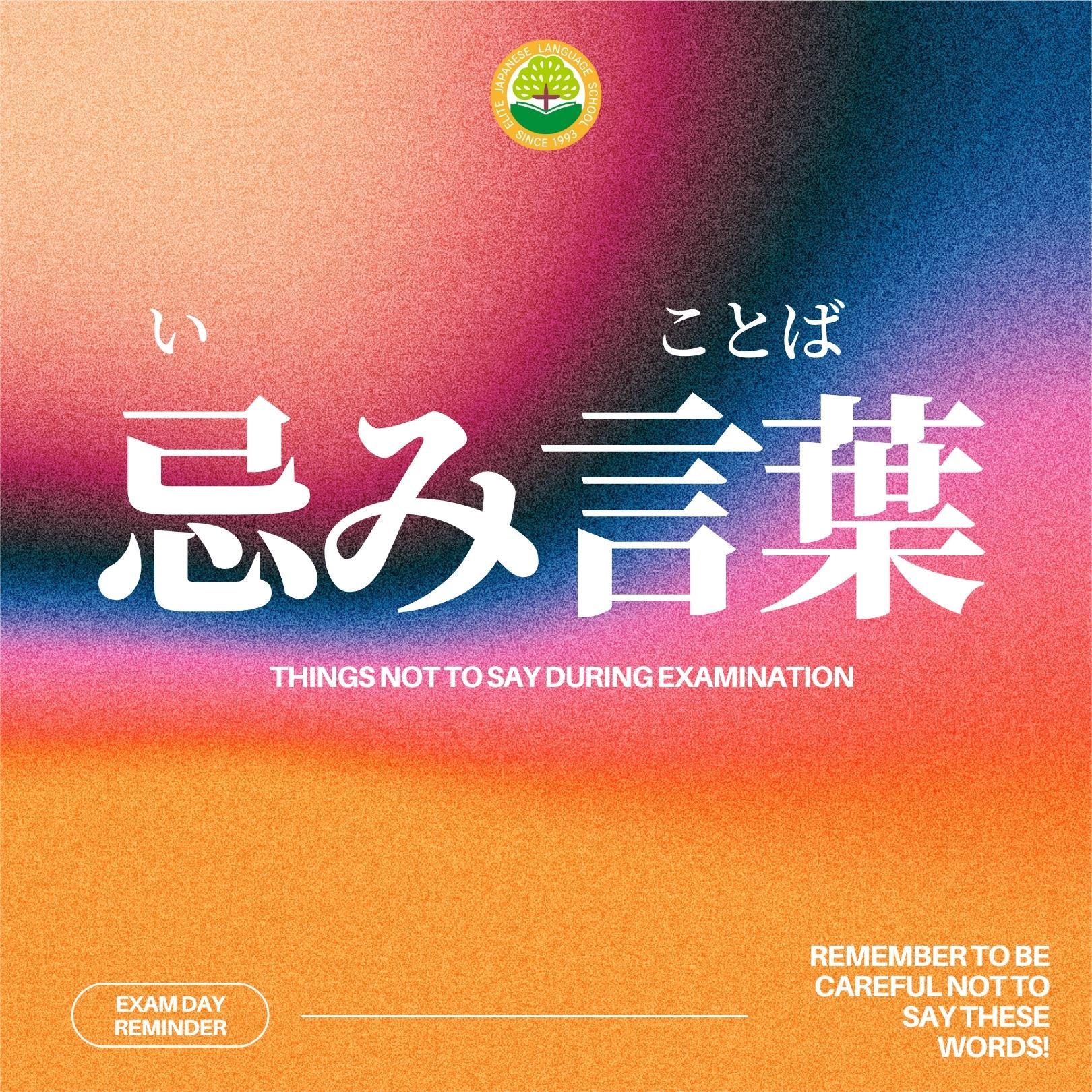 [Taboo words during examinations in Japanese]
"Imikotoba" are words that are associated with bad or ominous things. It usually rephrased or avoided.
Words that are discouraged especially during exams are words like "Falling, slipping, falling tripping" in Japanese and so on. It is a word that should be avoided in front of students as it may be associated with students failing the exam.
Be careful when talking with friends or when sending messages of encouragement to test takers. However, don't worry about it too much because you won't be rejected just because you coincidentally said words that relate to failing.
When test-taker slips, saying things like "at least you didn't fall on the test day! You'll be fine" to console them.